DIY Timber Fence Package 3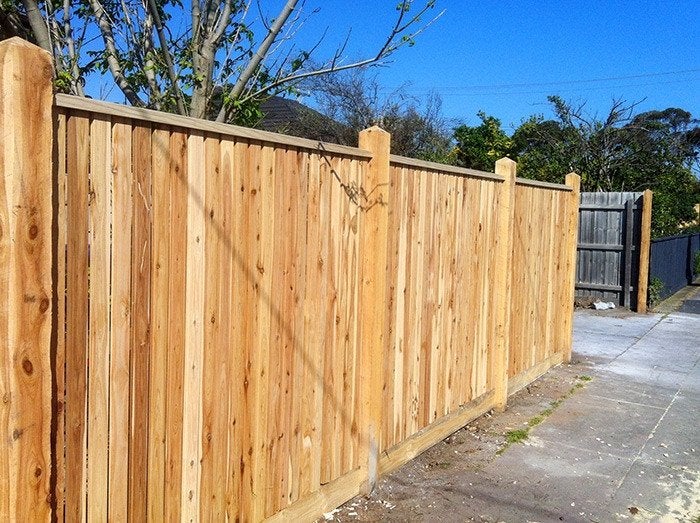 Standard 6'4" / 1950mm + Capping + Exposed Post 125mm x 125mm
What is included?
Palings Unders 150mm x 12mm x 1800mm
Palings Unders 100mm x 12mm x 1800mm
Plinths 5400mm x 150mm x 25mm Rough Sawn Treated Pine
Rails 5400mm x 75mm x 50mm Rough Sawn Treated Pine
Capping 5400mm x 90mm x45mm
Post 2700mm x 125mm x 125mm Cypress or Mixed Spies Hardwood
Cement bag 1 per every 3 post
Our timber fence packages are an easy way to DIY! Everything you need is included making it easy to order your fencing materials.